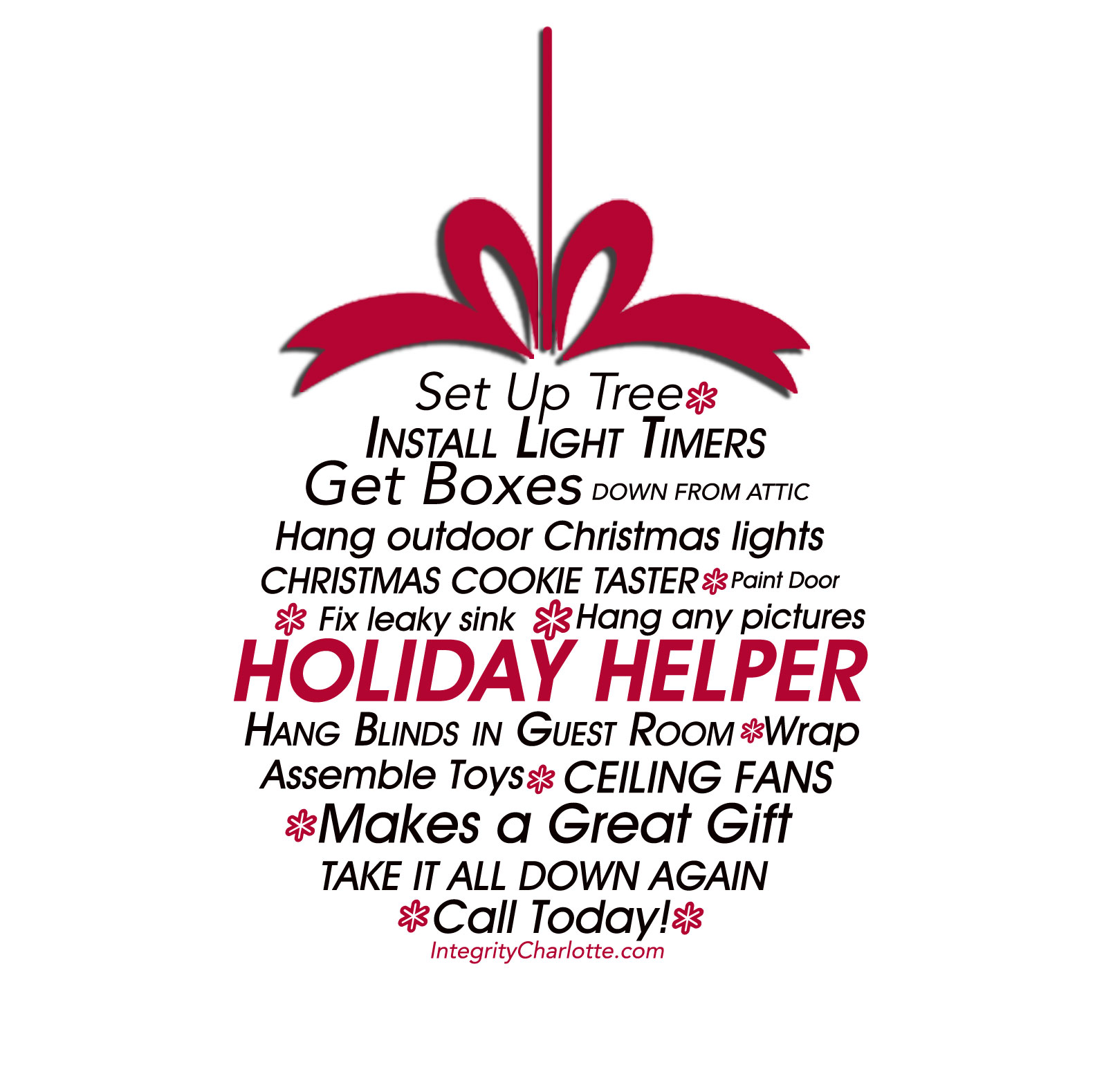 Let Integrity Home Solutions help you with hanging Christmas lights and hanging Christmas decorations this holiday season. We can get your decorations down from the attic or out of storage. We can set up your tree, ready for you to decorate. We can get the guest room gussied up just in time for family to visit.  We can even taste your Christmas cookies to make sure they are just right!
Ideas of how we can help make Christmas merry:
• hang outdoor Christmas lights and decorations
• get Christmas decorations out of storage or attic
• install programmable light timers indoor or outdoor
• assemble toys and assemble furniture
• paint rooms
• install fans, install blinds or curtains, install new fixtures
• take it all down again!